Why this program?
Many of us have lost weight successfully, often several times. It is not losing weight that seems to be the biggest challenge, but keeping the weight off.
Diets seem to provide only temporary results, and do not prove to be sustainable on the long run.
Some of us struggle and suffer with diets and seem to lose only a small amount of weight despite our best efforts.
What we need is a successful, sustainable way of eating that let us lose the weight, and keep it off for life.
LOSE FOR LIFE is different from other diets, it is a program that teaches you how to change your lifestyle to become lean and healthy, and to stay that way for the rest of your life.
Another huge benefit of this program is the surprising number of health improvements that typically occur with a sugar free, low carbohydrate lifestyle.  Please refer to the Health benefits page for more detailed information.
History
This program is physician led, compiled and overseen by a medical doctor, Dr. Janneme Frouws. Dr. Frouws graduated from the University of Pretoria in 2002. She moved to Canada in 2005 and spent 8 years practicing in British Columbia, Canada, also completing her Canadian examinations and becoming a family physician, being a registrant with the College of Family Physicians of Canada.
A friend and colleague, Dr. Stefan du Toit, a South African physician practicing in Valemount, British Columbia, Canada, started a very successful weight loss program in 2010, making news headlines in Canada with the fantastic results of his program.
Dr. Frouws was taught the basics of this program from Dr. Du Toit. She went on to implement the program as part of her medical practice in Kaslo, B.C., Canada, with great success. Attending further courses on nutrition, she developed the program further to incorporate teachings on a range of nutrition topics important for good health.
Endorsement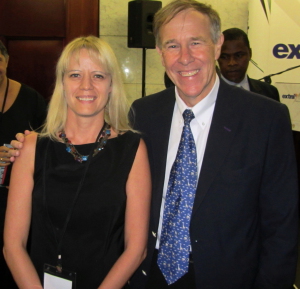 "There is a revolution in health care that promises to make ourselves and our children very much healthier.  It is the realisation that modern highly processed foods are the root cause of many modern diseases – diseases that were uncommon or did not exist in traditional societies eating their traditional 'real' foods before the industrialisation of our modern diet."
"There is a growing movement of medical practitioners who wish to use this new knowledge to treat the modern epidemics of obesity, diabetes and the metabolic syndrome by focusing on dietary change.  It is exciting for me that Dr Janneme Frouws is one of these doctors."
Professor Tim Noakes, Cape Town
MBChB, MD, DSc, PhD (h.c.), FACSM, Hon FFSEM (UK)
Discovery Health Professor of Exercise and Sports Science at UCT
UCT/MRC Research Unit for Exercise Science & Sports Medicine